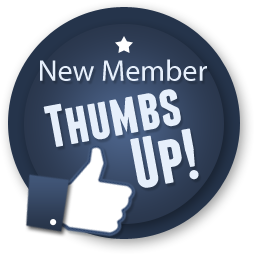 Congratulations to Worldprofit's NEW Silver Member, Jennifer Butler.
Jennifer, welcome to our home business training program. And, welcome to our family of amazing entrepreneurs!
The Monitor who helped with this fantastic upgrade was Lisa Cosby. Great work!
Sandi Hunter's Tips To Help Members Make Sales & Profits
Worldprofit Dealer Commissions! Getting Paid!
If you are eligible to receive commission, we pay you each month via PayPal or by Check for Worldprofit services.
PayPal commissions are sent to you on the 15th of the month for Worldprofit sales from the preceeding month.
Check payments are sent out by regular mail and can take 10 – 14 days to reach US or International destinations.
If you want to receive your commission checks FASTER, simply notify our Accounts Department (using the Support form) that you wish to get paid via PayPal. Send us your PayPal email address well in ADVANCE of the 15th. If we do not have PayPal payment instructions from you, your commissions will be paid by check and mailed to you.
IMPORTANT: Recently a few of our customers are reporting that their banks are charging exorbitant fees to cash checks. You can ELIMIINATE this problem by instructing us to pay your commissions via PayPal. You will get your money faster, and you won't have to pay ridiculous fees to your bank.
Did you know that you can always check on the status of your commission by logging into your Member area?
On the left hand menu, look under "Sales and Commission" then under "Commission Report" then click on the month in question. You will see your sales, your commissions, and also the date and type of method for your commission payment. If your check has been mailed it will say so, and if and when your PayPal payment has been sent.
In the same section of the Member area under "Commission & Bonus Program", we also have a Chart so you can see exactly what services you get paid commission on and how much you will receive.
NOTE: If you have questions about your ClickBank earnings or Product Sales from the Money Makers program you will need to contact ClickBank or the Vendor as they pay you directly.
Questions about Commissions? Submit a Support Form linked in your Member area so we can assist you as needed.